Want to try the best Mexican food while on your Playa Del Carmen beach vacation? Here's our top local food spots guide compiled by our local Playa del Carmen team. We have made a special list of local restaurants and spots so you can start your culinary trip and try not only the best tacos in Playa Del Carmen but also other tasty local meals. In our exclusive local street food spots & meals guide you also have a google map link for each place, for easy navigation.
So no more wondering what do Playa Del Carmen people eat. We suggest you read our post about the Mexican food at the Riviera Maya in order to familiarize yourself with all the typical Yucatan dishes you can find and make your own must-try list.
Try Antojitos Mexicanos at "Gorditas y Empanadas"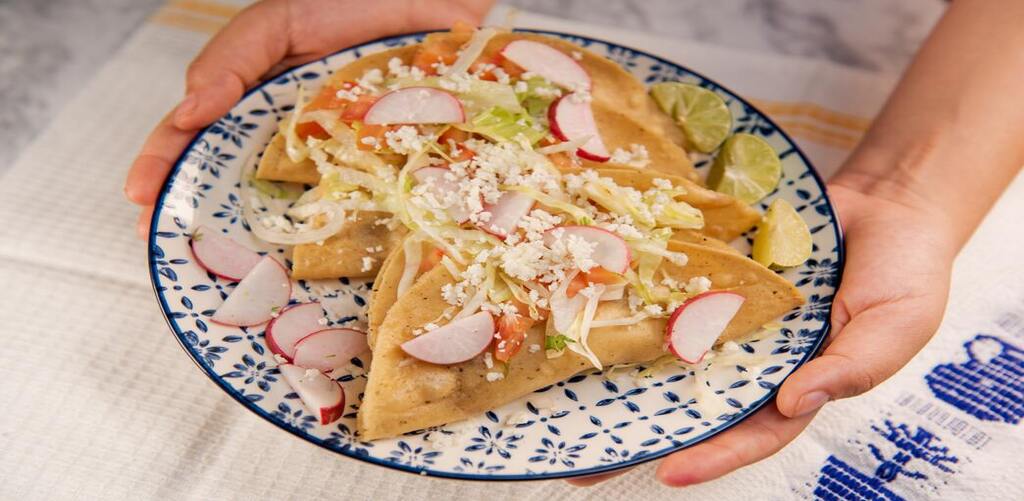 The specialty here is undoubtedly the "antojitos mexicanos". Salbutes, empanadas, polcanes. All made with corn dough. Normally people spend 15-30 min here, service is quick because most dishes are pre-made and require little to no cooking. The prices are around 15 pesos. They have posted a list of dishes with prices on the wall. You can easily see all meals on the shop-front. Check Gorditas y Empanadas located on Av Benito Juárez 151.
Best Playa del Carmen Tacos at "Taquerias el Ñero Juarez"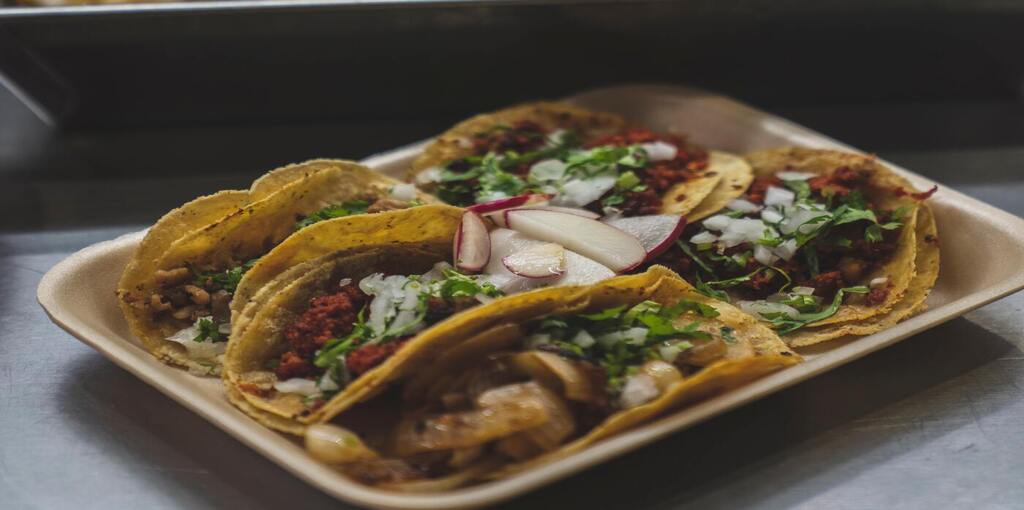 If you are looking for local food spots near the center, this is a top recommended one. Definitely the street restaurant for the best tacos in Playa del Carmen, at least it's our favorite one. Carne asada, pastor, pork, and beef, they have all kinds and varieties. The price per taco is around 15 pesos. Please be advised that the place might sometimes get crowded, it is one of the most popular in Playa del Carmen center – waiting time is around 30 mins. Click here to get to Taquerias el Ñero Juarez  – located on the Av Benito Juárez corner with Av 45 norte.
Full Assortment of Local Mexican Foods at "Antojitos Sandra"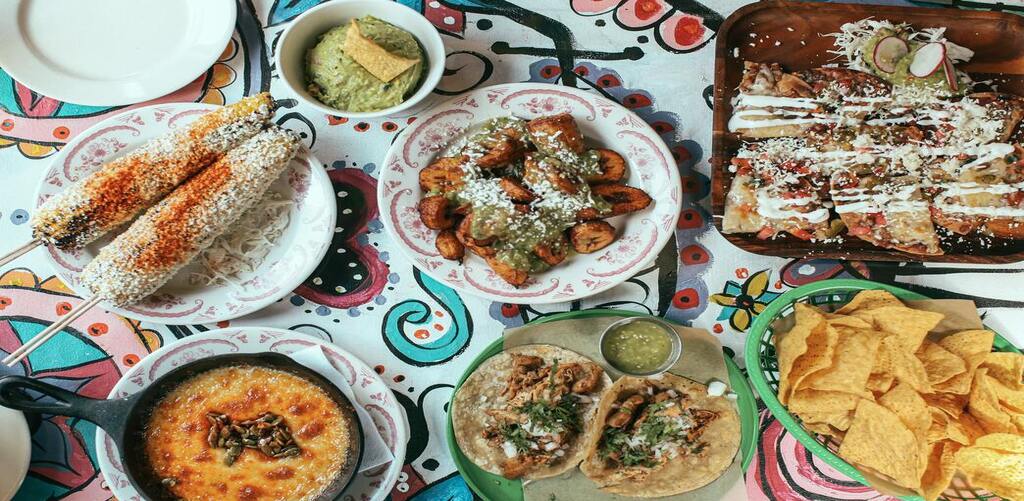 One of the best local restaurants in Playa del Carmen. They specialize in preparing all kinds of local fast food – fresh & hot corn dough dishes made at the moment. They also offer soups, beef, chicken steak, chilaquiles, agua fresca, etc. Really a selection of the best local foods in Playa del Carmen. Prices vary around 20 pesos depending on what you buy. You can navigate to Antojitos Sandra, located at Calle 4 Nte 168, Centro.
Try Arrachera & Fries at Kase
View this post on Instagram

"Cheese, fries, and good vibes" is the slogan of this place. Kase is famous for Swiss cheese meals.  You can find a variety of meat but also great veggie options. Our favorite is the arrachera with cheese fries. Get to Kase – located on Av. 30 Nte 523.
Eat The Best Tortas at "Tortas Alejandra"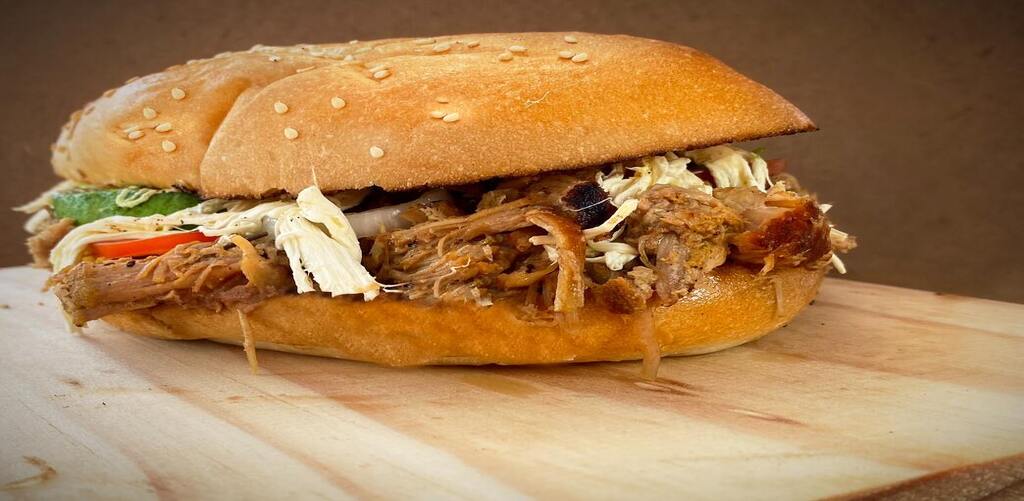 A torta is a sandwich with typical Mexican bread (bolillo or telera). You can find a large variety of tastes: beef, pork, chicken, cheese, and much more. The food and the ambiance of the place are more of a  Mexico City-style which is very rare in the Mayan Riviera. Getting to this place is really easy – TORTAS Alejandra – is located on Av. Constituyentes Mz 121 Lt 16.
Street Food Truck: Taquería 5 Hermanos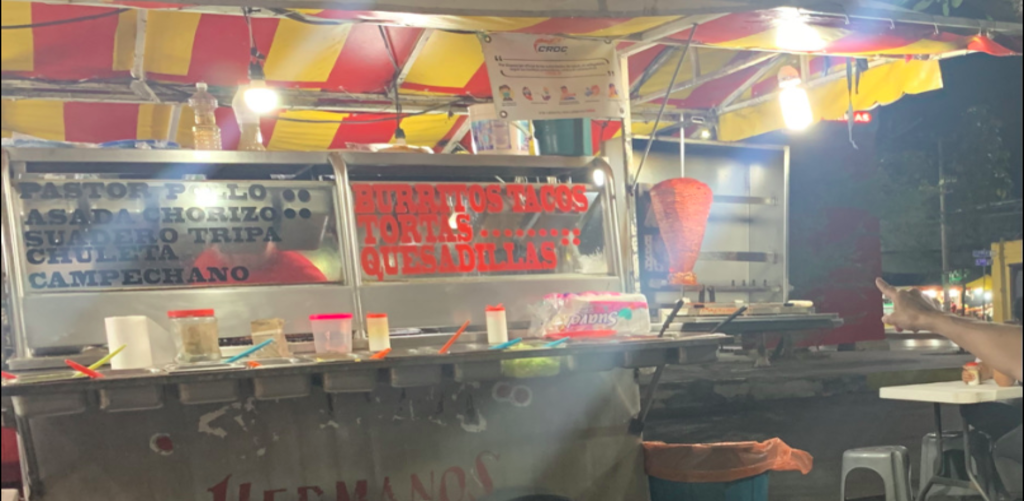 Best street food truck downtown. A large variety of tacos and other dishes with beef, pork, and chicken. They also have many kinds of toppings and sauces. We suggest always asking which is the hot sauce before you order 🙂 and this applies to every local Mexican restaurant.  If you are staying in the Playa del Carmen downtown, Taquería 5 Hermanos, is a few minutes' walk – C. 14 Nte. Bis, Gonzalo Guerrero.
Get a Pizza Slice at "Pizza Mama Mia"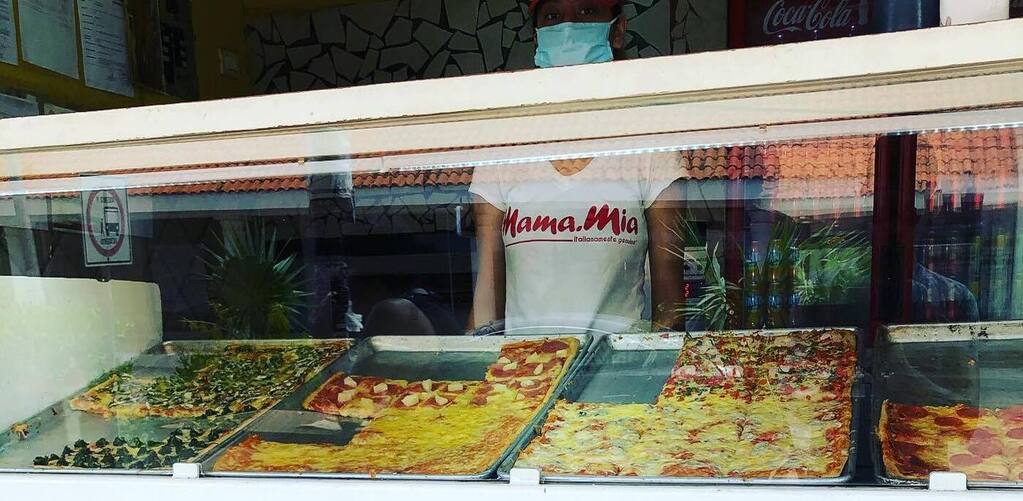 Delicious pizza slices. The perfect option for munchies when you are leaving the party or a quick stop before getting home. You can dine in or take out. There are different specialties every day beside the classic ones. Open 24/7.  Mama Mia is located at 10 Avenida Nte. 10.
Grilled Chicken at "El Pechugón Rosticerías"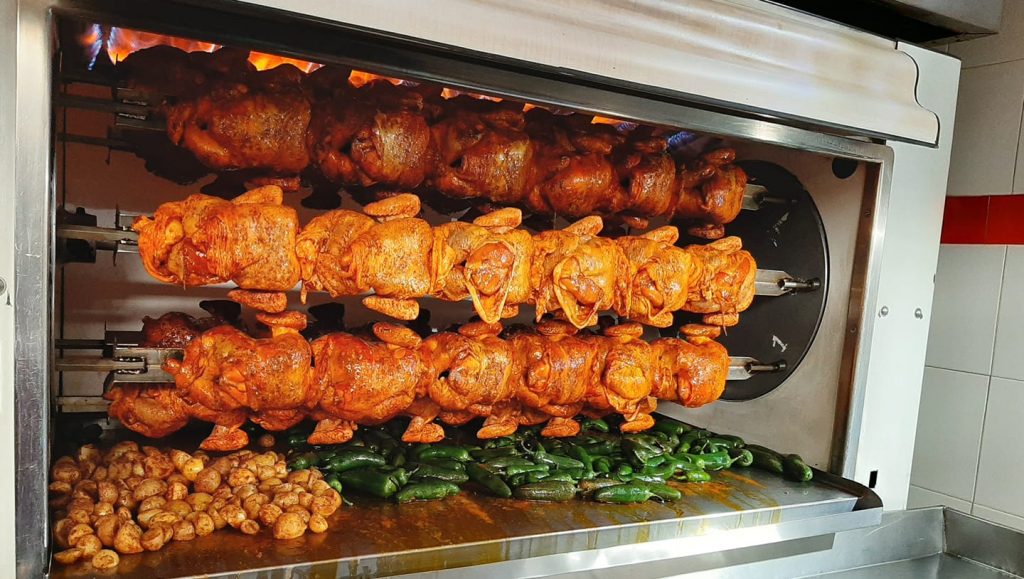 Classic grilled chicken. It is a good option when you are starving and don't want to waste time waiting for your meal, they always have ready takeaway chicken. You can also find different side dishes like roast potatoes, spaghetti, rice, and more. The red sauce is delicious but hot so watch out. There are many locations all over Playa del Carmen but here's the closest El Pechugón Rosticerías to the center is located at Av. Puerto Juárez Mza. 08 Lte. 04, Centro.
Seafood at Los Hijos Del Mar. Tostaderia Mazatleca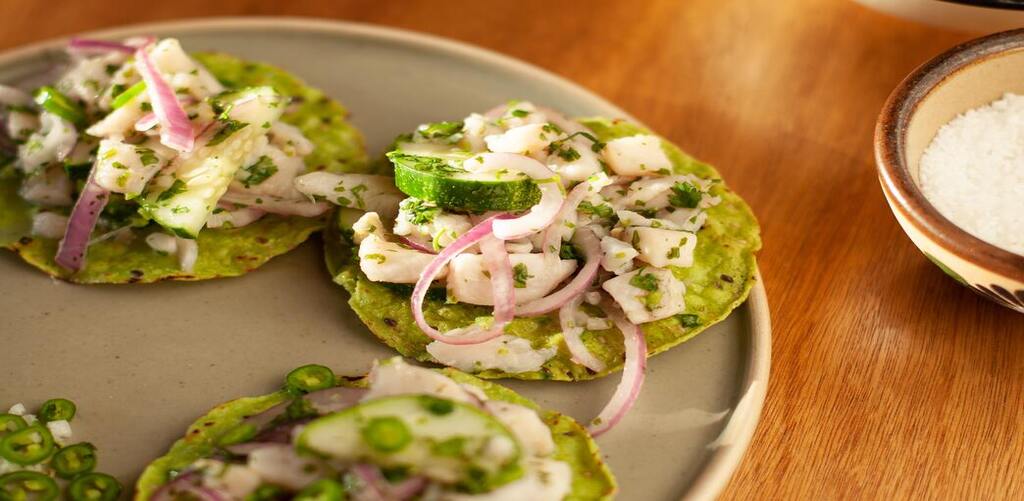 They are specialized in seafood. You can find tacos, tostadas, ceviche, aguachile and more with fresh fish and seafood. The menu is very descriptive and has any meal ingredients carefully listed – so choose bravely – all of them are worth trying. Get to Los Hijos Del Mar. Tostaderia Mazatleca –  located on 30 Avenida Nte.
Blue Tortillaa Tacos & Burgers at "A lo Carbon"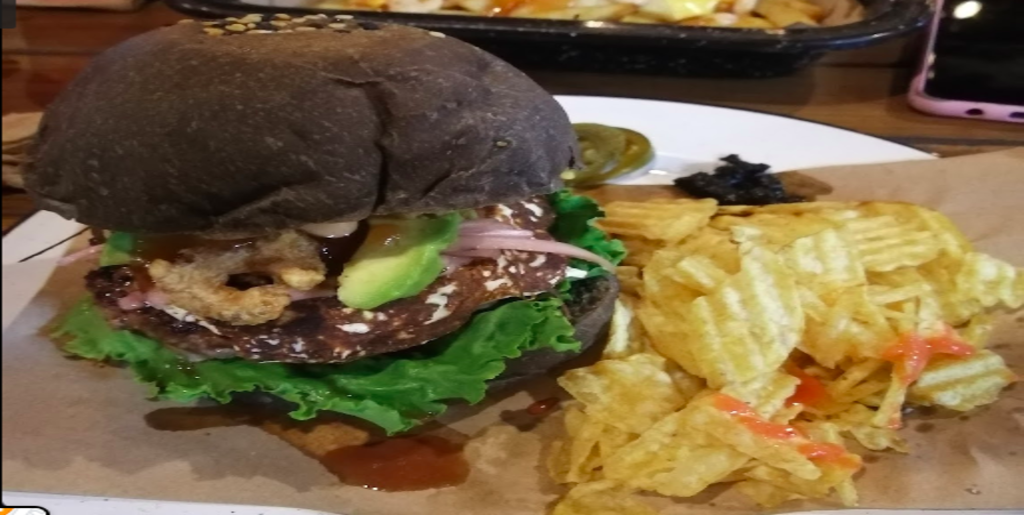 This great local food spot is a bit far from central Playa Del Carmen, but it is worth going. It is famous for the different kinds of bread- their specialty is burgers but you can also find blue tortilla tacos  (the blue dye is completely natural). They always have a large variety of toppings and sauces. Again careful with the hot sauces, some of them are really spicy. Here is the exact location of A lo Carbon restaurant. It is a 48mins walk from the center – to Misión del Carmen Local 1 Misión de la abadesa M21 L1.
Cochinita Pibil & Costras de Cochinita  at "La Cochi Loka"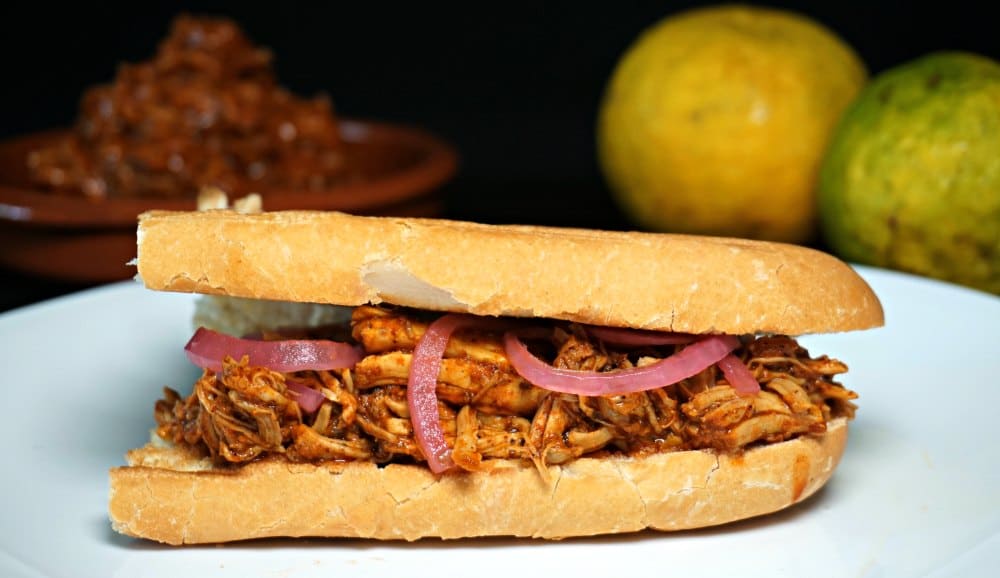 The specialty here is cochinera pibil (a special Yucatan pulled pork recipe). You can eat tortas and tacos served with purple onion and sauce, we highly recommend "costras de cochinita" – fried cheese with meat. It can be served in corn or in a flavor tortilla, both are really delicious. Here is the exact La Cochi Loka location – a short walk from the center – it is located at Calle 10 Nte 27.
Bonus: a Must-Try Mexican Street Food: Marquesitas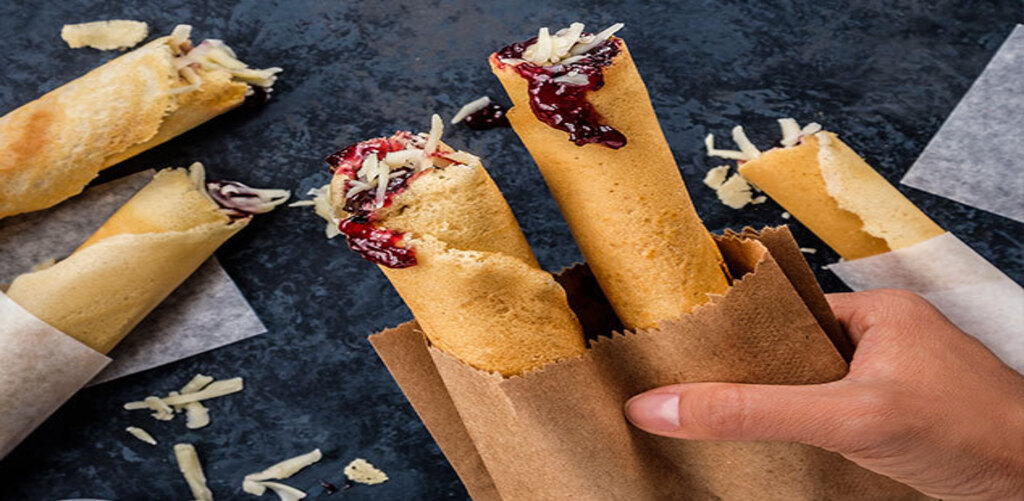 This is a dessert for everyone. It's like a crepe made with a taco shape. You can fill your marquesita with plenty of things: Nutella, jam, cajeta (local caramel), cream cheese, or fruit – it is all covered with grated bola cheese. The price may vary depending on the fillings you choose The price starts from 25 pesos. You can see a lot of mini food trucks walking downtown.
Bonus: A Must-Try Local Drink: Pozol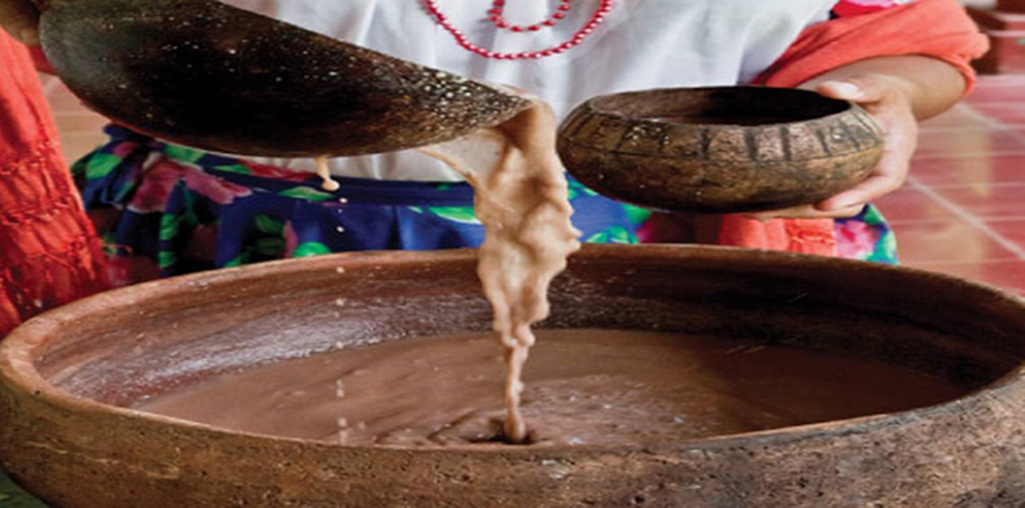 A popular Mexican traditional beverage with cacao. It is made from a fermented alkaline cooked maize dough. Sweet and refreshing. You can find many pozol carts all over Playa del Carmen.
Now that you know what and where to eat in Playa del Carmen – we hope you enjoy your culinary experience. Yucatan is so rich in flavors and colors so we suggest you take your time to savor any of them. We hope you enjoyed our little selection so that your local Playa del Carmen street food tour would be diverse and mouthwatering. Again, always ask which salsa / sauce is the hottest before you add anything to your meal. Most street foods in Playa del Carmen are about 15-30 pessos, and you are always getting fair quality for your money.