[content]
Dive Equipment, Gear Set, Scuba Tank Fills, Vehicles and Maintenance Standards
We all love diving, but a major part of the diving experience is the condition of the equipment you are using, isn't it? Have you ever felt uncomfortable with the wetsuit you are wearing because it is ripped or patched? Have you wondered what's the process for sanitizing and protecting against coronavirus? Here at Ko'ox Adventures, we would like to share what we do to make diving an unforgettable and pleasant adventure anywhere in the Riviera Maya. It is all in the small details of our dive shops daily operations.
Our Scuba Diving Gear Quality Control & Maintenance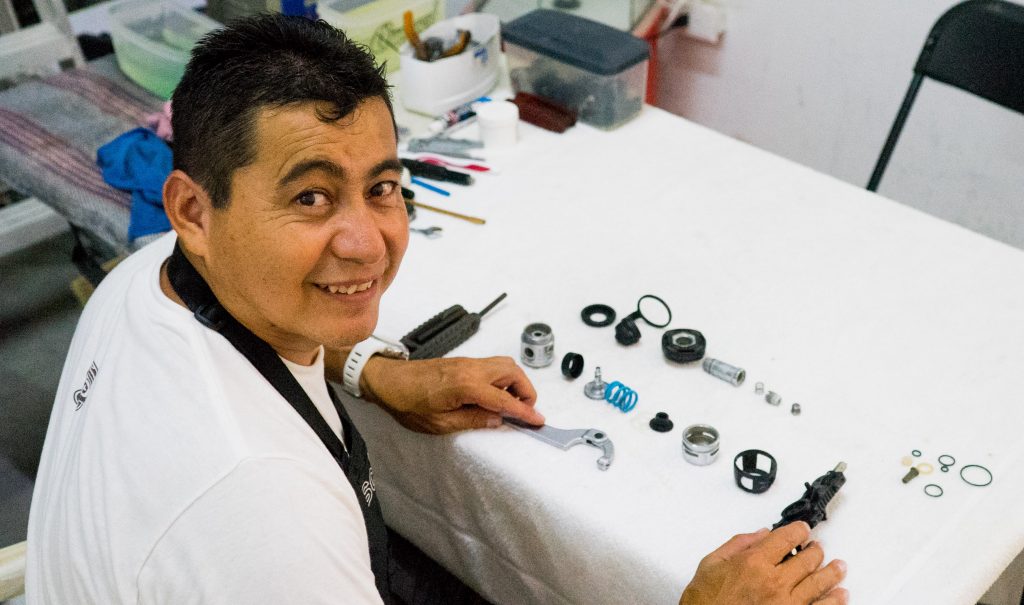 Ko'ox Adventures always grants the customers the best service possible, that's why we use the best brands in the dive equipment world. Leaders such as SCUBA PRO and Scuba Supreme are always in our inventory from wetsuit and boots to BCDs and regulators. These known brands give us enough confidence and safety to sail on an underwater adventure. We are committed to the safety and comfort of all our clients that we take diving in the best spots in Mexico. We constantly give meticulous maintenance to all our gear daily.
Maintenance starts just after we are back from the dives, we wash the complete gear with fresh water to avoid corrosion by the sea salt. Salt makes rubber parts rip really fast and can clog the regulator. Wetsuits are also carefully washed and examined for holes.
Scuba Diving Gear Sanitizing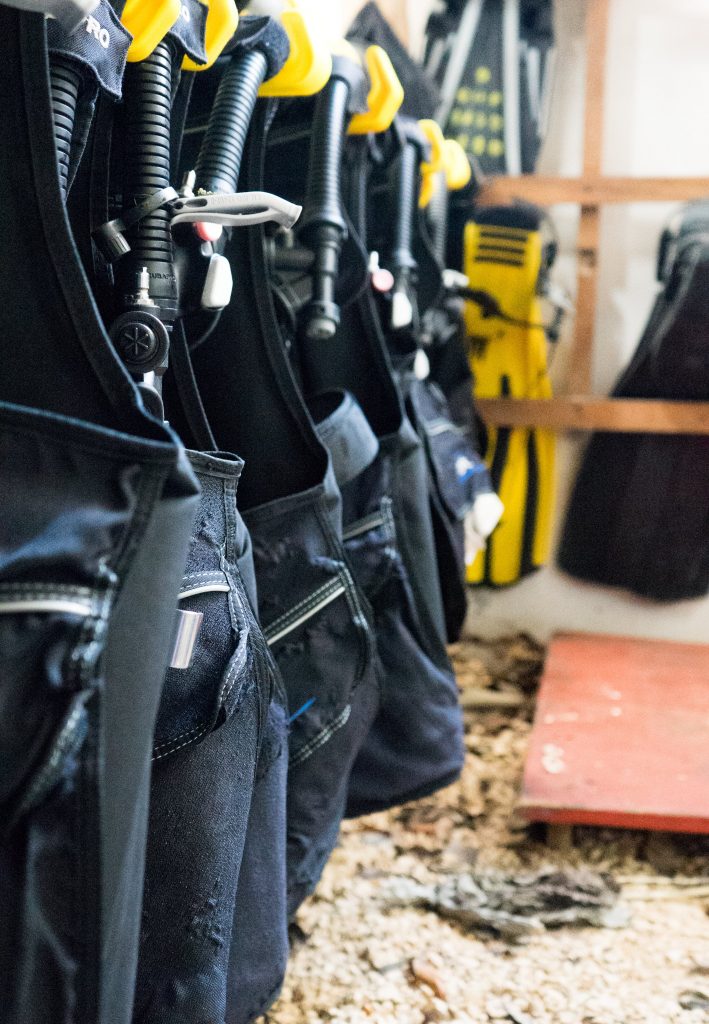 We all know at this time it is not enough to just wash with water and soup the equipment, we need to ensure that our gear is coronavirus free, that is why we have a special sanitizing process with a strong cleaning solution with bleach following the recommendations of DAN.
Vehicles Disinfection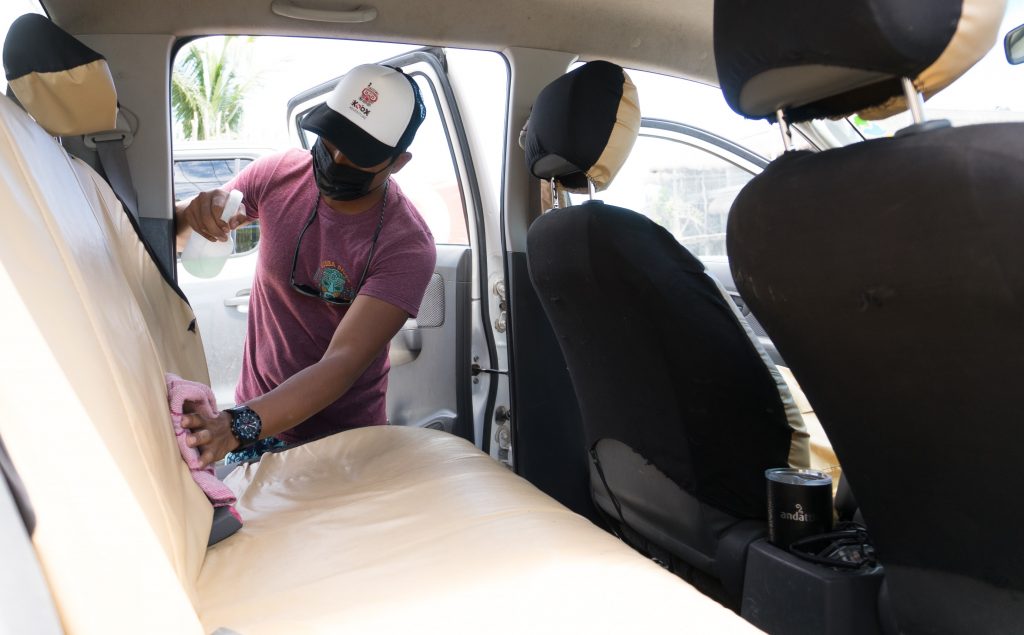 We have powerful pickup vehicles to transport all our dive gear and you comfortably to the dive locations and tours. For your safety and peace of mind, we disinfect the interior of our vehicles so that they can be free of coronavirus, and ensure a healthy environment.
[/content]